COVID-19 Special Considerations for Specific Evidence-based Programs are located in the FAQs for the Program:
Select your program from the list Programs.

General Information for PCCD Grantees and Applicants:

The Pennsylvania Commission on Crime and Delinquency (PCCD) has been sending regular communication to grantees via email. Be sure to check your inbox and read this important information. In addition PCCD has set up a web page to house current grantee information: https://www.pccd.pa.gov/Funding/Pages/Subrecepients.aspx

Information for CTC Coalitions and OMPP Projects:

General Information for Human Service Providers

Although in-person 1:1 meetings, group sessions, and classroom instruction are suspended for the time being, there are many online tools you can use to still stay connected to the families and communities you work with. Keep in mind that you can connect with families simply to find out about their current situation. What has changed for them? Are they in crisis mode (job or childcare issues or someone sick)? Be prepared to provide information about where families can get help!

Telehealth Activities

Juvenile Justice Updates

The Importance of Self-Care

In addition to these resources and ideas, our team would like to remind you of the importance of self-care. Take care and listen to your emotional, physical, mental, and spiritual needs to best meet your professional responsibilities.
 Mindfulness: Our colleagues at the Edna Bennett Pierce Prevention Research Center have shared a host of COVID 19 related resources including these excellent mindfulness resource:
Ten Self Care Tips for Stressful Times: Here is a great self-care list shared by our colleagues at PCCD
 
Professional Development: Consider taking some time for professional development. EPIS will continue to provide a number of virtual trainings and learning community meetings.  For the most up to date list see our training initiatives page: Training and Events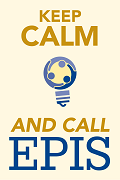 Stay in touch with your EPIS support team via email or phone.  We are here to provide problem solving support throughout these challenging times. See our EPIS Staff Page for current list of staff and contact information.