Image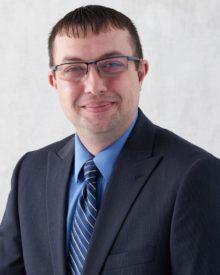 Systems Change Specialist
Work Address
EPIS
East Brady, PA 16028
Jeff is a Systems Change Specialist at EPIS.  In this role he helps guide communities through the Communities That Care (CTC) process.  He also provides direct technical assistance and training to CTC sites across Pennsylvania.  Jeff facilitates and trains on the Social Development Strategy (SDS) model to help participants develop a deeper understanding of this concept and create firm next steps in infusing SDS into their communities.   

In his previous role as the Executive Director for Karns City Communities That Care (KC CTC) he supported and grew the KC CTC coalition from the planning and implementation phases through the lifecycle of the CTC process.  He facilitated training for the KC CTC Board of Directors as a CTC Plus facilitator, advised each committee within KC CTC towards the organization's goals, developed funding and sustainability for the organization, implemented Strengthening Families 10-14, Positive Action, and LifeSkills Training.  KC CTC was recognized as the "PA Prevention Coalition of the Year" for 2017-2018 through the Commonwealth Prevention Alliance, the PA Coalition Advisory Council, and the PA Commission on Crime and Delinquency.  

Jeff has a Bachelor's degree in Computer Science with a minor in Computer Information Systems from Clarion University of Pennsylvania.  He also has a Master's degree in Leadership & Business Ethics from Duquesne University.