Image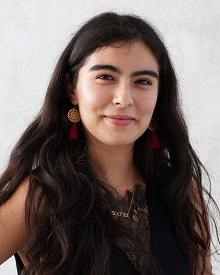 Meeting & Training Support Assistant
Work Address
EPIS
206 Towers
University Park, PA 16802
Sophia is a Class of 2019 Penn State graduate. She received a bachelor of science degree in Human Development and Family Studies, and following her internship was hired as a Meeting and Training Support Assistant. In this role, she supports the SPEP team, Communities That Care, and Implementation Specialist team in coordinating and evaluating meetings, and multiple training opportunities. These support the implementation of the SPEP and CTC models, as well as many evidence-based programs. Sophia is also part of the Data and Evaluations Team, whose main goal is to summarize evaluations for effective communication with important stakeholders and policymakers.  
Sophia is passionate about bringing prevention science into the policy arena, and has always sought to improve the lives of children and families. She is currently trained as a Parent Group Leader for the Incredible Years program and her previous work experience includes working with children (k-6) in a variety of contexts. These  include, babysitting, working for a tutoring agency, as a Lead Counselor at her local YMCA summer camp, as well as increasing her leadership role becoming the summer camp's Program Coordinator. 
Apart from work, Sophia also faithfully serves her church community regularly, through childcare for during-the-week small groups and as a Sunday morning Kid's Program leader. She also loves meeting new people and going on adventures, big or small.
Sophia hopes to attend grad school in the near future, and in the meantime she is continually learning and building her professional knowledge.