Image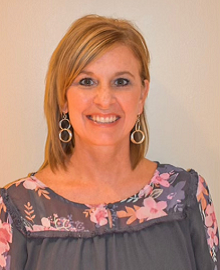 PAYS Support and Development Coordinator
Kelly Burke is the Pennsylvania Youth Survey (PAYS) Support and Development Coordinator at EPIS.  In this role, Kelly works on the continued development, refinement, and implementation of the PAYS survey in coordination with the PAYS Advisory Group, Department of Drug and Alcohol Programs (DDAP), Pennsylvania Commission on Crime and Delinquency (PCCD), PA education system representatives, EPIS staff, and other stakeholders. PAYS data is used by schools and communities to inform decision-making, build positive learning environments, and strengthen social and emotional wellness for and with our youth.
"My passion for advancing prevention science through collaboration remains strong. I have a rich history of interfacing with school administrators, community service providers, law enforcement, faith-based partners, parents, youth, elected officials, businesses, and civic groups to prevent adolescent problem behaviors and promote healthy youth development."
Prior to joining EPIS, Kelly was active in the prevention field for more than two decades as a prevention specialist and mental health program analyst with the Mercer County Behavioral Health Commission, Inc. (MCBHC), an integrated behavioral health organization improving the lives of those with substance use disorder, mental health challenges, and intellectual disabilities, and as a health coach with Cigna Health Care. She was a recipient of the CIGNA Champion Award and named to the "Pathways to Excellence" Leaders Program with MCBHC.
When Kelly served as a program committee member of the Mercer County Communities That Cares (CTC) coalition, she promoted the use of PAYS survey data and accentuated the importance of data-driven decisions to benefit local youth.
Kelly is certified in several evidence-based prevention programs such as SFP 10-14, University of Georgia's Strong African American Families Program, and Life Skills Training. She recently coordinated Iowa State University's Strengthening Families Program: For Parents and Youth 10-14, providing oversight of 18 certified facilitators representing 11 human service organizations. She is also a Pennsylvania state trainer for SFP 10-14.
In 1993, Kelly obtained her Bachelor of Science degree in Rehabilitative Science, with a concentration in Substance Misuse, from Clarion University of Pennsylvania.